Music star, Tuface Idibia, has broken the silence on the marriage row with his wife Annie Idibia.
The 45-year-old has kept mum since his wife took to Instagram to accuse him of messing around with Pero Adeniyi, the mother of three of his children.
Idibia urged fans to respect his family's privacy amid allegations of infidelity from Annie, his spouse.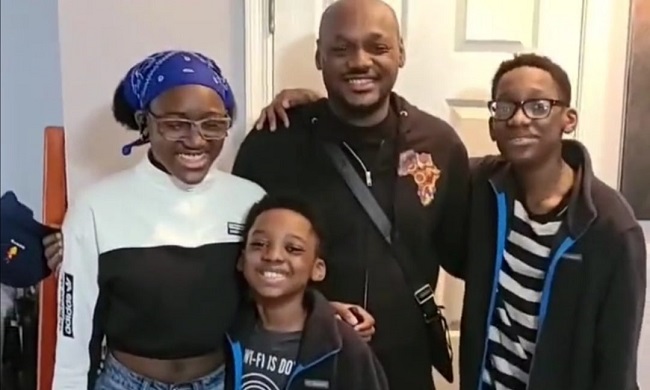 Annie Idibia, a Nollywood actress, claimed that her husband's family never found her worthy of him despite her efforts. In spite of the back and forth between his brother and fans on social media over the matter, the former Plantashun Boiz member resisted making any comment before now.
Instead, Tuface shared a snippet of a music video "Searching" on his Instagram.
However, shortly after a leaked audio where Annie Idibia threatened to "scatter everything" became viral on social media, Tuface finally posted on Instagram, demanding that "the madness" should stop.
Annie was said to be reacting to reports that the singer packed all his belongings without her knowledge in the audio.
Tuface said, "I admit that bringing our personal issues on social media was not cool but I will not sit back and watch everyone have a free for all battle here in the name of love or solidarity.
"None of us is perfect. I will like to urge our families and supporters to stop the madness and the public to please respect our privacy and our kids. Let us deal with our issues internally. I take God beg una."
He said though it was bad that a private matter was brought to social media, his family should be allowed to resolve things internally.
Below is his Instagram post: